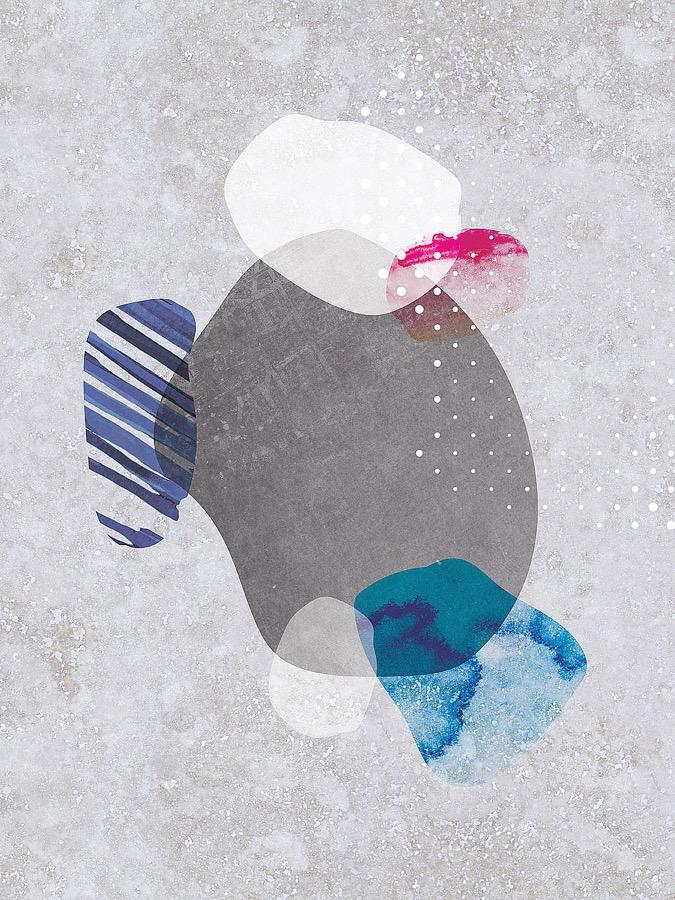 ---
Wellness is transforming various industries and environments that are a part of our daily lives, from healthcare to work and leisure. A 2018 report from the Global Wellness Institute (GWI) found that the global wellness industry grew from a $3.7 trillion to a $4.2 trillion market between 2015 and 2017. The GWI defines wellness as "the active pursuit of activities, choices, and lifestyles that lead to a state of holistic health." It's a broad term that means different things to different people: physical fitness (exercise, diet, and nutrition); mental, physical, and spiritual health; and spas and resorts.
Galileo's Assistant III by Bellissimo Art
Wellness can't be decoupled from health. The healthcare industry's recognition of the need to promote overall wellness—rather than mostly focusing on the repair of the body—can be seen as a perspectival shift that gives it impetus. This integrative approach seeks to foster optimal health and wellness with
"particular awareness of a person's physical, mental, emotional, and spiritual dimensions and needs…[It] combines the strengths of conventional medicine with effective and safe approaches in complementary and alternative medicine: botanicals and natural products, mind-body-spirit interventions, manipulative and body-based therapies, energy therapies, and whole medical systems" like traditional Chinese medicine and Ayurveda (Rollins, 

Arts, Health & Wellness – Americans for the Arts

, 81-83).
As a result, healthcare settings aren't the only places that advance wellness. People have an increasingly wider choice of settings that help them to achieve equilibrium, restoration, stress-reduction, and personal growth. 
This holistic approach includes the arts. Arts-based interventions are
incorporated into healthcare for their positive psychological and physical benefits. In Quebec, Canada, doctors can prescribe visits to an art museum after findings that time spent looking at art may boost serotonin and provide a positive distraction from pain. Some museums in the United States offer tours that guide visitors to practice mindfulness while viewing works of art. Others offer meditation and yoga classes that incorporate artwork.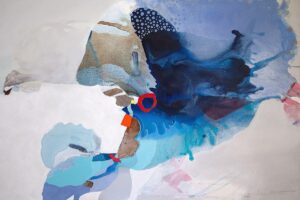 Ocean Tides by Lina Alattar
An encounter with art doesn't have to be limited to an art museum or gallery. As wellness influences workplace, retail, and hospitality design, art becomes a means to encourage engagement, community, and wellbeing as well as an aesthetic component of the environment. For example, in hospitality carefully selected art can contribute to the meaningful narrative of a curated experience that engages guests as soon as they walk through the door. In mixed-use destinations such as community spaces, art can educate, motivate, and create a sense of place for those who use the facilities. Whether a part of community, hospitality, workplace, or retail environments, art can elicit emotional and physical responses, and facilitate engagement in behaviors and emotions that support wellness.